08 - Content - Split image
Student Programs
At Shulman & Partners LLP, we pride ourselves on offering human solutions to human problems. As a team we value humanity and professional excellence while dedicating ourselves to creating an environment which fosters growth and community.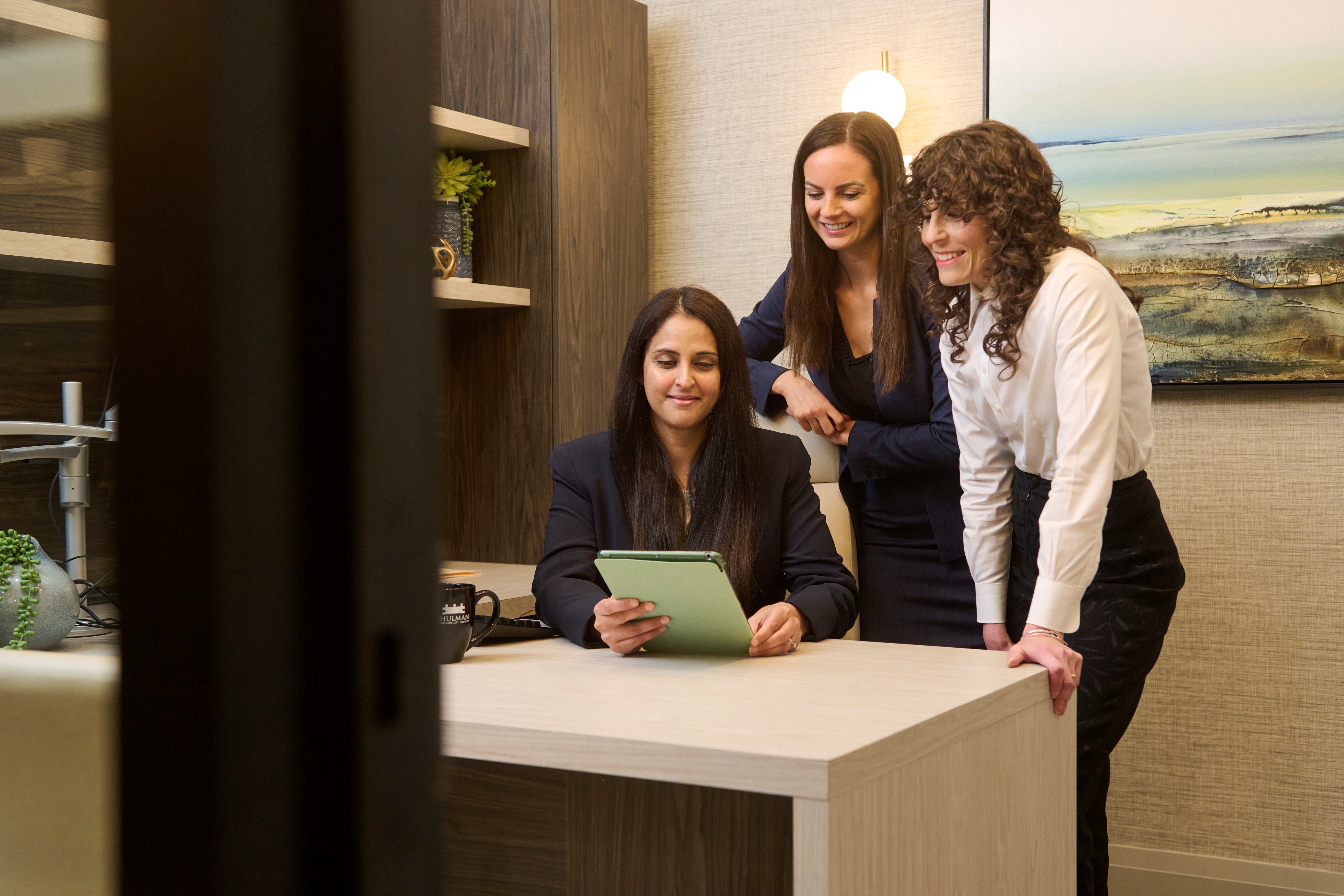 Who We Are
Growing since 2005 with locations across the Greater Toronto Area and Ottawa, Shulman & Partners LLP is one of the largest family law firms in Ontario. Boasting a team of expert family lawyers who are exceptional advocates with advanced negotiation skills which are applied to both litigation and alternative dispute resolution methods; it is no surprise we are one of Ontario's leading family law firms. Our reputation, experience, and success combined make our lawyers highly sought-after mentors for students wishing to pursue a career in family law.
We are invested in the education, innovation, and collaboration of family law. We recognize that law students are the future of the legal field and potential associates and future partners in our firm – yes, our firm has a partnership track.
Our Programs
We provide successful articling candidates with a comprehensive 10-month program that provides the opportunity to learn the art of negotiation; developing and drafting complex legal documents; experience appearing before judiciary; and significant practical experience.
We also provide Summer Positions for first- and second-year students who show interest in family law. This is an intensive four-month program where successful candidates will have the opportunity to obtain practical experience in the various areas of family law, including drafting of agreements, observing court hearings, reviewing relevant legislation, obtaining an understanding of dispute resolution, and much more.
On top of offering a team of dedicated mentors, our summer and articling students will benefit from exceptional training. Practical hands-on experience; a deeper understanding of family law legislation; as well as tools for managing your time and well-being in a dynamic and fast paced environment are just some of the things you can expect to gain from our student programs.
Both our summer students and articling candidates will have a wide range of case files that will keep you engaged and promote your development as a future associate.
08 - Content - Split image
What We Provide
Specialization in family law
Mentorship from experienced and successful family law attorneys
Professional Development
Exceptional training program
Courtroom experience
Excellent support throughout your placement
Highly collaborative work environment
Comprehensive compensation and benefits
Proficiency in family law applications
Coaching in persuasive writing and oral advocacy
High hire-back potential and future career opportunities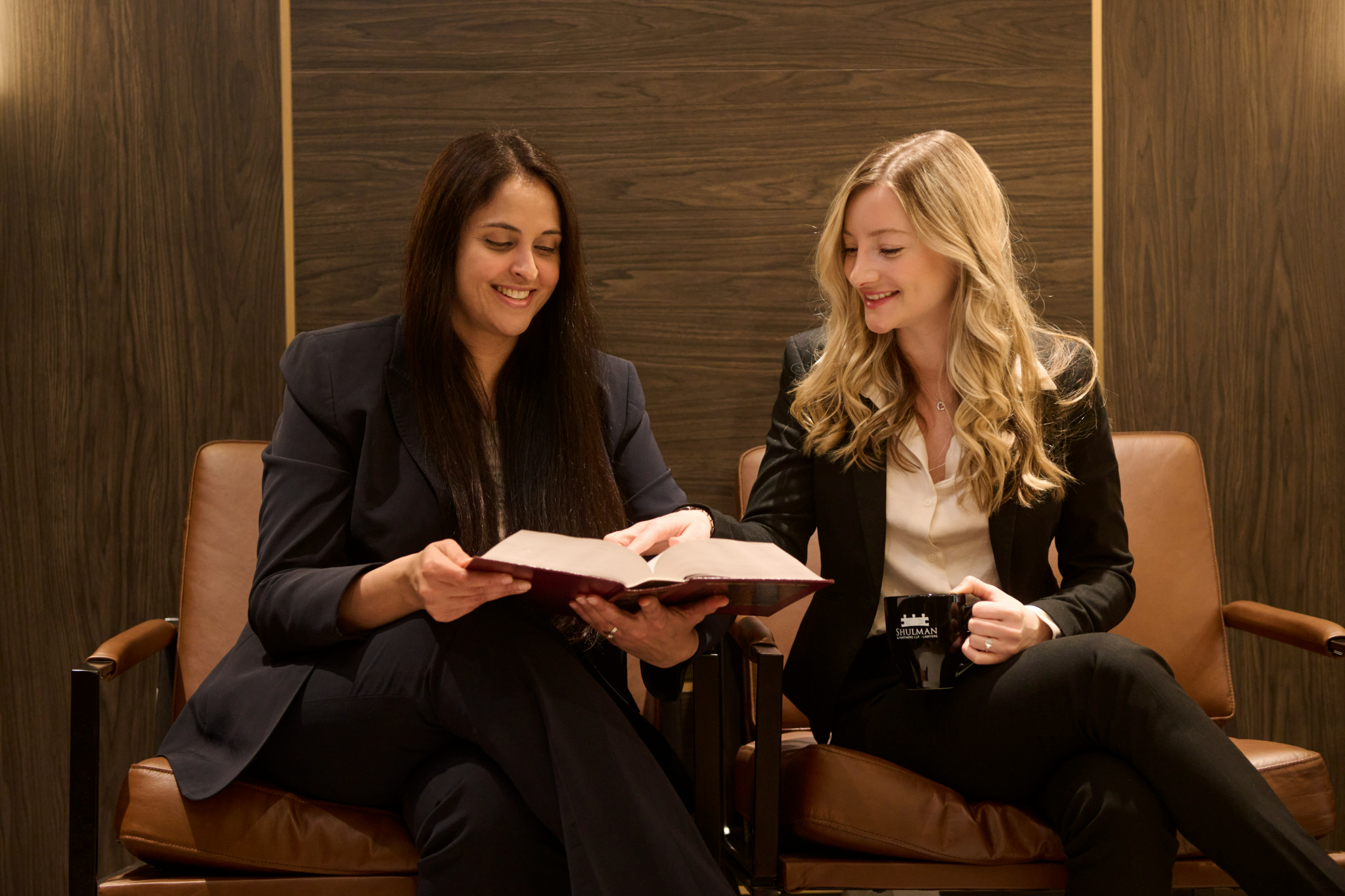 What We Are Looking For
Shulman & Partners LLP prides itself on the many talented individuals that make up our team. As a result, we are looking for well-rounded and compassionate individuals who demonstrate an interest in family law through experience and/or their academic credentials. The ability to articulate and argue a position in both a written and oral manner; concise legal writing; the ability to work as a team; and strong communication skills are an asset.
If you are excited about a career in family law, we look forward to hearing from you.
How to Apply
We will be hiring students through the OCI process and will be following the recruitment procedures and timeline set out by the Law Society of Ontario for both our summer students and articling candidates.
We anticipate onboarding 2-4 students during the 2023 recruitment process.
08 - Content - Split image
Law Student
Allison Klein
" The team was nothing but supportive and encouraging when I made the leap from law clerk to law student. I returned to Shulman and Partners as a summer student and was given substantive workplace experience. From cohabitation agreements, to drafting court materials, to shadowing court attendances - this summer student position gives law students an overview of practicing family law. Can't wait to come back for my articling! "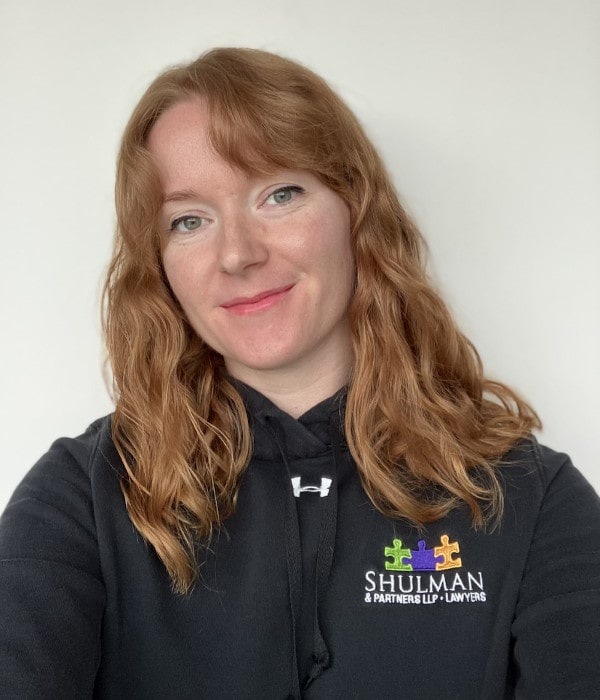 Associate Lawyer
Ruhaina Dhirani
" As an articling student at Shulman & partners, I have gained invaluable knowledge from my mentors and colleagues. The supportive mentorship, feedback, and collegiality at the firm has been instrumental to my career growth in transitioning from a law clerk - to a summer student - to an articling student and now an associate lawyer. "