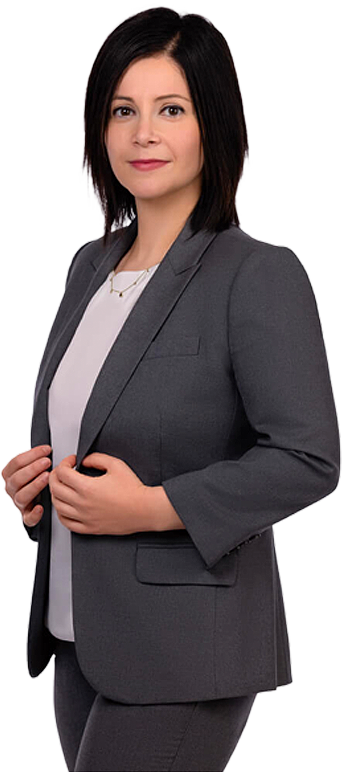 Diana Isaac
Rely on the Extensive Experience of Family Law Lawyer & Partner Diana Isaac
Diana is a partner with Shulman & Partners LLP.
Diana has been practicing in family law since she was called to the Ontario Bar in 2010. She graduated magna cum laude with an Honours Bachelor of Arts degree in Political Science from York University. She completed her LL.B. from Windsor Law.
Diana has been with Shulman since 2015, and quickly assumed a leadership position after demonstrating her ability to help clients find a solution to their divorce that they truly feel good about. She has extensive experience working with high-net-worth and self-employed individuals, and understands how to resolve complex family law matters.
She regularly appears before all levels of the Ontario courts on family law matters.
Diana has appeared on several news networks to discuss family law issues with the public. She has volunteered as a Mandatory Information Program instructor at the Newmarket Courthouse where she provided attendees with general legal information about separation/divorce and the legal process.
Diana has participated annually in the run to support the Canadian Breast Cancer Foundation.