Article written by Diana Isaac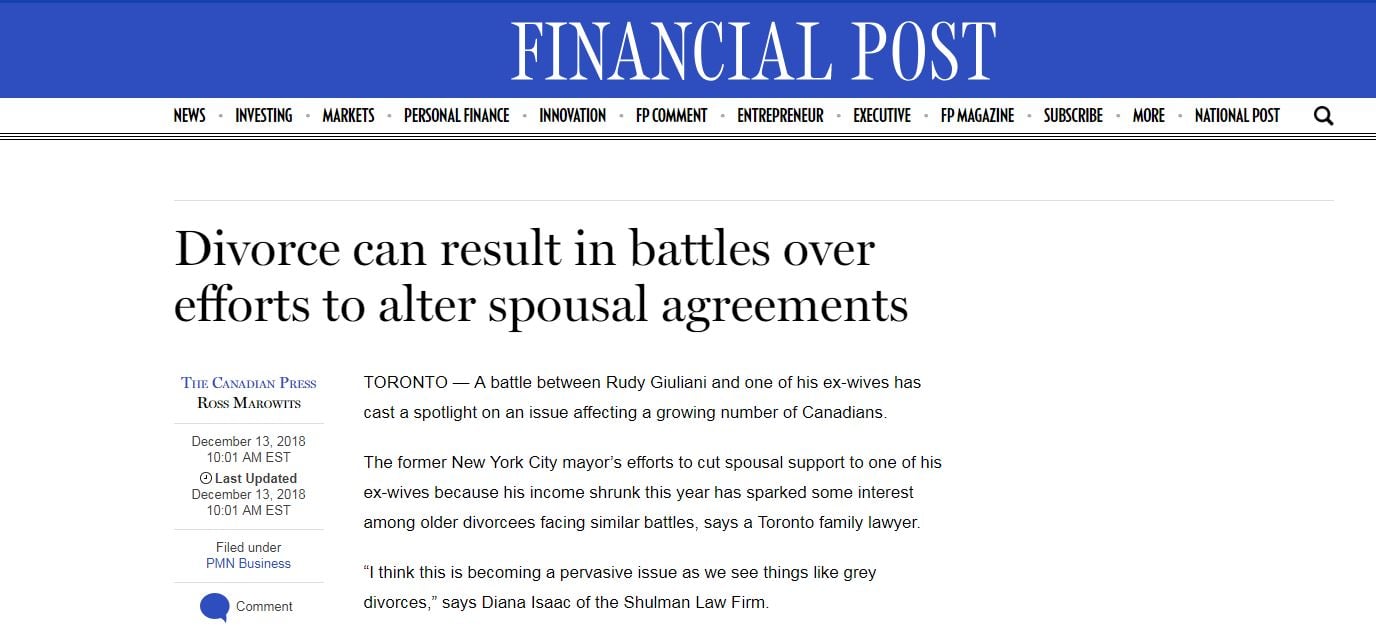 Income usually drops once a person stops working, and this causes some ex-spouses to seek a change to their spousal agreement. But, altering spousal support isn't just done on a whim, says family lawyer Diana Isaac, and this can be a particularly hard truth for wealthy or famous individuals who have recently retired. Click here to read more.
This article was also published in The Globe and Mail, the Toronto Star, CityNews, CTV News, the Winnipeg Free Press, The Hamilton Spectator, 680 News, and 570 News.