Article written by Diana Isaac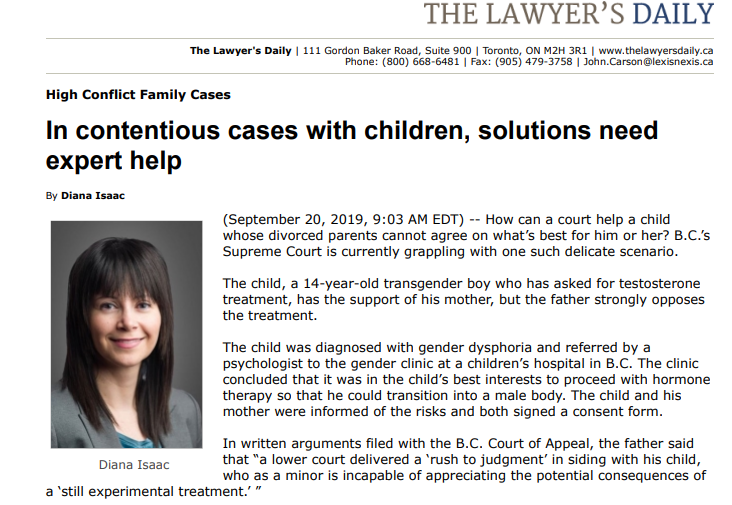 In highly contentious cases involving children, it is crucial to keep in mind that the child needs help. These cases require teamwork, and experts must be part of this collaboration, writes family lawyer Diana Isaac.
Click here to read the full article.
This article was originally published by The Lawyer's Daily, a Division of LexisNexis Canada, www.thelawyersdaily.ca.