Article written by Ron Shulman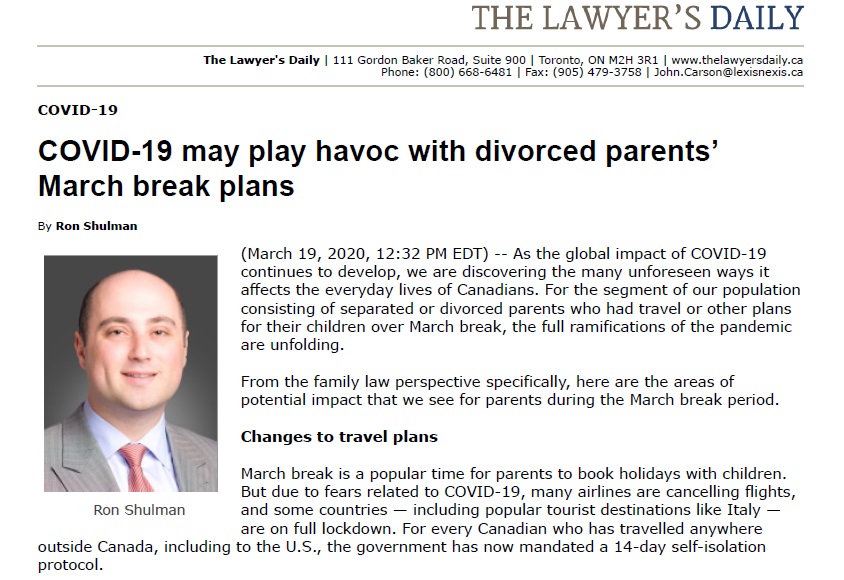 Parents should work together during the current COVID-19 pandemic to make the best decisions for their children regarding travel and scheduling. Family lawyer Ron Shulman weighs in on how the pandemic can affect parenting, as well as the current accessibility of courts.
Click here to read more.

Originally published by The Lawyer's Daily, a Division of LexisNexis Canada, www.lawyersdaily.ca.