Article written by Ron Shulman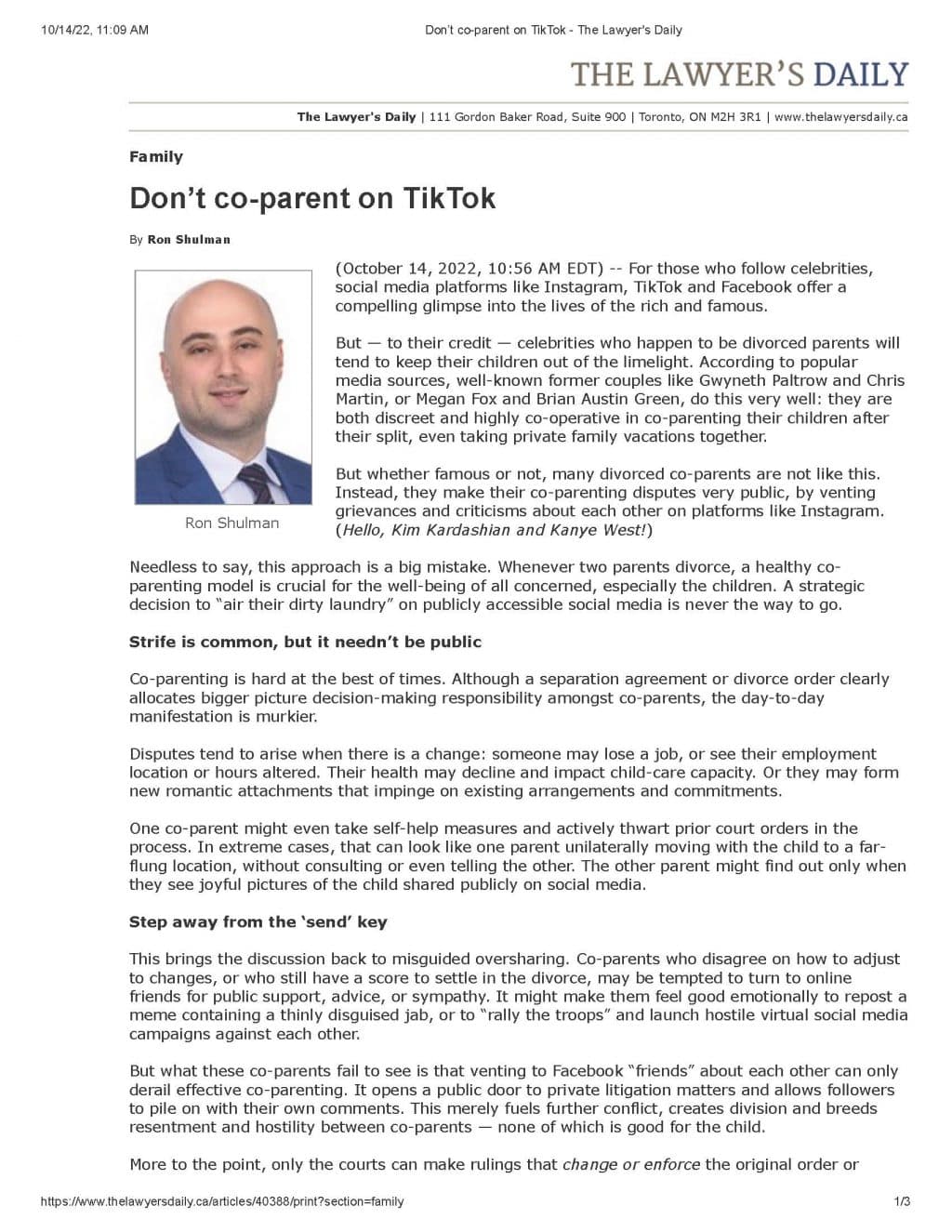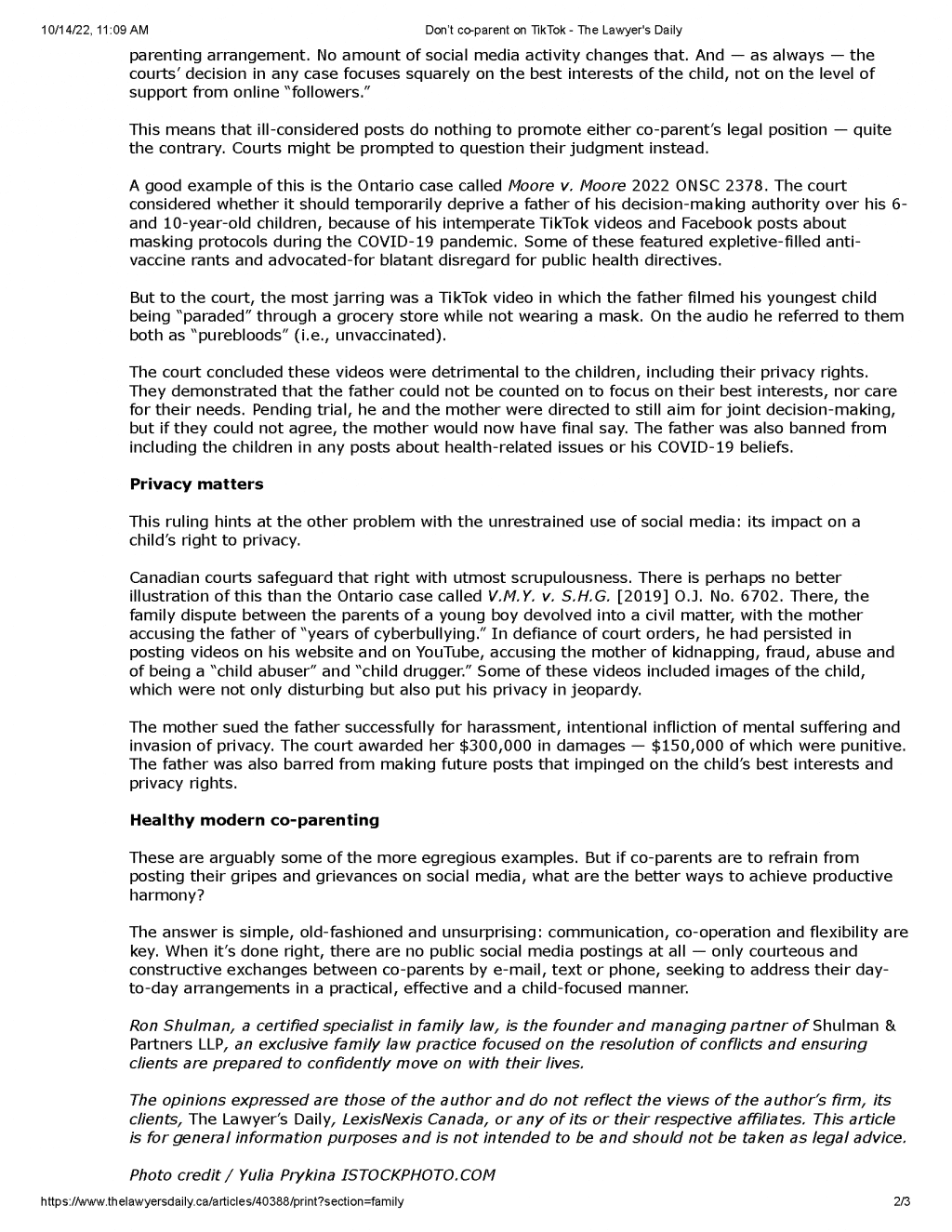 The goal of co-parenting is to work together to do what is best for your child(ren). But can social media derail your co-parenting efforts? Managing Partner, Ron Shulman discusses this in The Lawyer's Daily.
Originally published by The Lawyer's Daily, a Division of LexisNexis Canada.