Article written by Gary Direnfeld
Processing the feelings and concerns related to divorce is much for any adult to handle, so what about kids?
They are likely to have friends and relatives with the experience… It is not the same as living it oneself. Also, having friends or relatives doesn't mean it gets discussed. Even if it does, the young ages of the children may skew their understanding.
Enter movies.
Movies tell stories to which kids may relate. Watching with a parent or other adult can give opportunity for discussion and clarification of feelings and happenings.
Watching a movie may help a child process their own feelings and better understand what is happening in their world as well as that of the parent. It can help in their adjustment.
While I don't profess to be an expert in cinema or all the movies on the theme of divorce, there are some better geared to the issues and understanding of the young child and those better aligned to the interests and understanding and issues of the adult.
Parents are advised to choose accordingly, and it can be helpful to preview a movie before watching with a child to assure that the content is suitable to their age.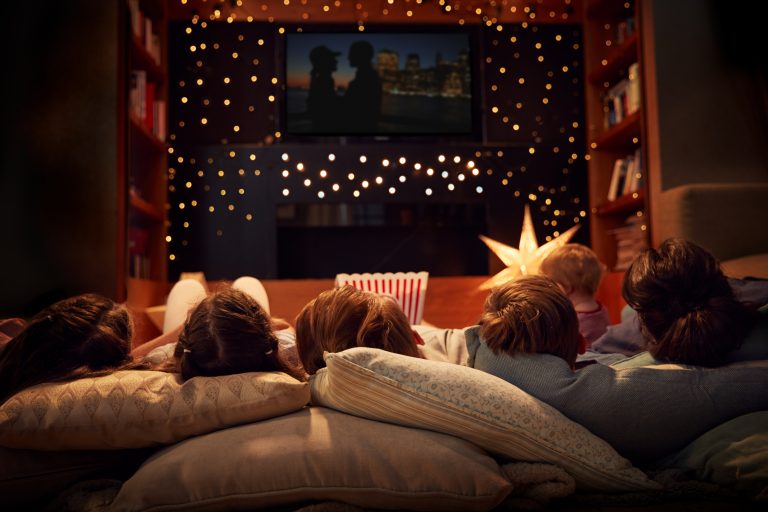 Just to remind of some titles you may already be familiar with, here are a few to look up and consider for your family:
Mrs. Doubtfire (1993)
The Squid and The Whale (2005)
The Parent Trap (1998)
Stepmom (1998)
Night at the Museum (1,2,3)
Read their descriptions online. Preview a trailer on YouTube. Choose as you deem appropriate. Watch and enjoy with your children.
Relating to the experience of others and being able to discuss can help your kids adjust to the changes they are facing. The right movie can aid in the process.
Gary Direnfeld, MSW, RSW
Gary Direnfeld, MSW, RSW is a Canadian Social Worker in private practice. He is recognized from his 65 episodes of the hit show Newlywed/Nearly Dead, to over 650 columns as the parenting expert of a major metropolitan newspaper, to more than 350 media appearances, to his book, Marriage Rescue: Overcoming ten deadly sins in failing relationships. Courts in Ontario, Canada, consider him an expert in social work, marital and family therapy, child development, parent-child relations and custody and access matters He speaks at conferences and workshops throughout Canada and the US and helps family peacemakers grow their practice.