Article written by Michaela Madden
April 28th is known as the Day of Mourning in Canada. It is a day of remembrance honoring those who have died, been injured, or suffered illness while on the job. Unfortunately, workplace incidents are often unexpected, resulting in a devastating and life-altering experience for everyone involved. Even if the injury doesn't result in death, some of the worst experiences can end in paralysis and other permanent effects.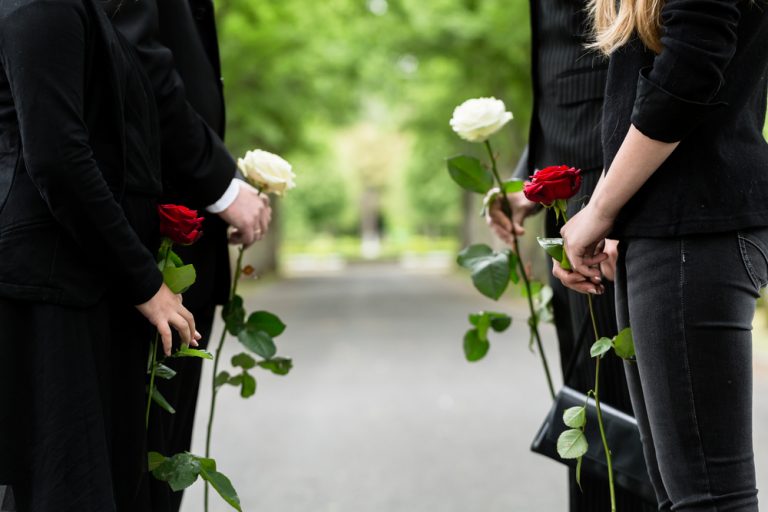 Workplace injuries can be especially hard on families, particularly when a parent is involved. For divorcees specifically, it can be difficult to navigate the complex emotions that come with the passing of a co-parent. You may feel sadness, anger, confusion, guilt, or even relief throughout your period of mourning. Despite your separation and any challenges you may have faced in your co-parenting relationship, it's okay to still face your own grief. It's also completely natural to experience conflicting emotions. You may breathe a sigh of relief one day and find yourself in tears the next.
Whether you're looking for some extra support for yourself or strategies for helping your kids through this difficult time, here are some important tips and reminders for dealing with the death of a co-parent.
Supporting Your Children in Death of Co-Parent:
On top of all your own emotions, you'll also have to juggle supporting your children throughout this process. This experience may be even more emotional for them, especially if they're young and still figuring out how to regulate their emotions and adapt to major life changes. When it comes to being there for your children, it is important to be both a support system and an open book. Let them know that it is okay to feel sad or confused. Try to answer their questions as honestly as possible. Most importantly, show them that you are there to support them through this difficult time.
Whether you're looking for some extra support for yourself or strategies for helping your kids through this difficult time, here are some important tips and reminders for dealing with the death of a co-parent.
Prioritize Both Emotional and Physical Health:
When a co-parent dies, it's important to take care of yourself both emotionally and physically. Oftentimes, we don't realize that our grief can come with physical side effects. For example, difficulty sleeping and eating, or loss of motivation to do everyday tasks. Give yourself the time and space to grieve, but don't forget to fuel yourself and your children with regular eating habits, healthy meals, plenty of rest, and even regular exercise for endorphins.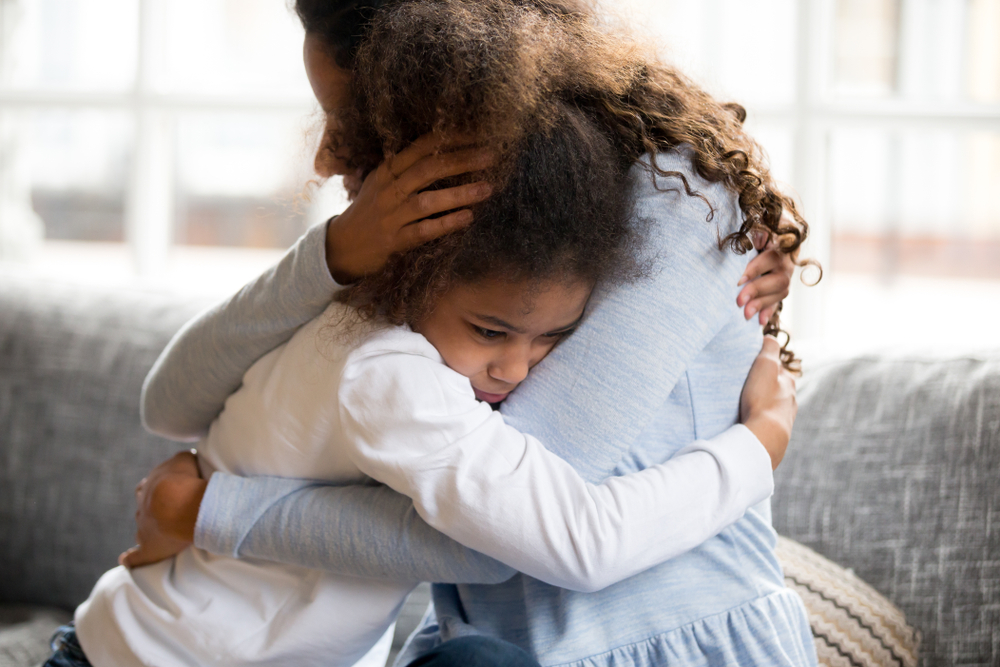 Provide a Sense of Stability:
Although it can feel like your life has been turned upside down, it's important to provide your children with a sense of stability and routine during this challenging period. That's not to say you shouldn't give them a proper grieving period. Instead, keep their daily routine as consistent as possible. This will help them feel a sense of security and normalcy during this period of uncertainty. If you find yourself struggling to stay strong for your children while you grieve, that's perfectly okay. Ask family and friends for help with weekly tasks. Maybe they can assist by driving kids to school or making dinner, to make each day easier.
Don't Be Afraid to Ask for Help:
Talking with a therapist or counselor can be incredibly helpful during this time. Don't be afraid to seek out medical support. Doctors and therapists can provide you with the tools you and your children need to process this life change and navigate the many conflicting emotions that come with the loss of a co-parent. Sometimes, this can even include prescription medication if you continue finding yourself depressed or anxious about the situation. Additionally, joining a support group with other co-parents or family members who have experienced a similar loss can provide you with a sense of comfort and belonging.
Mourning the Death of a Co-Parent:
Dealing with the death of a co-parent is a difficult and heartbreaking time for you and your family. Regardless of the relationship you and your co-parent may have had, it is natural to feel grief and mourn this incredible loss. From supporting your children to navigating your own complex emotions, give yourself time to heal. Be kind to yourself and remember you are not alone.