Article written by Michaela Madden
Gone are the days when the traditional family unit was simply a mom, dad, and two kids. Society has evolved, and now we see families in all sorts of different shapes and sizes. Especially amidst some of life's challenges, such as separation or divorce, we recognize the importance of redefining the modern family. With bonds of friendship sometimes offering stronger ties than bloodlines, let's celebrate the freedom to define our own families and get into exactly who can help you form yours.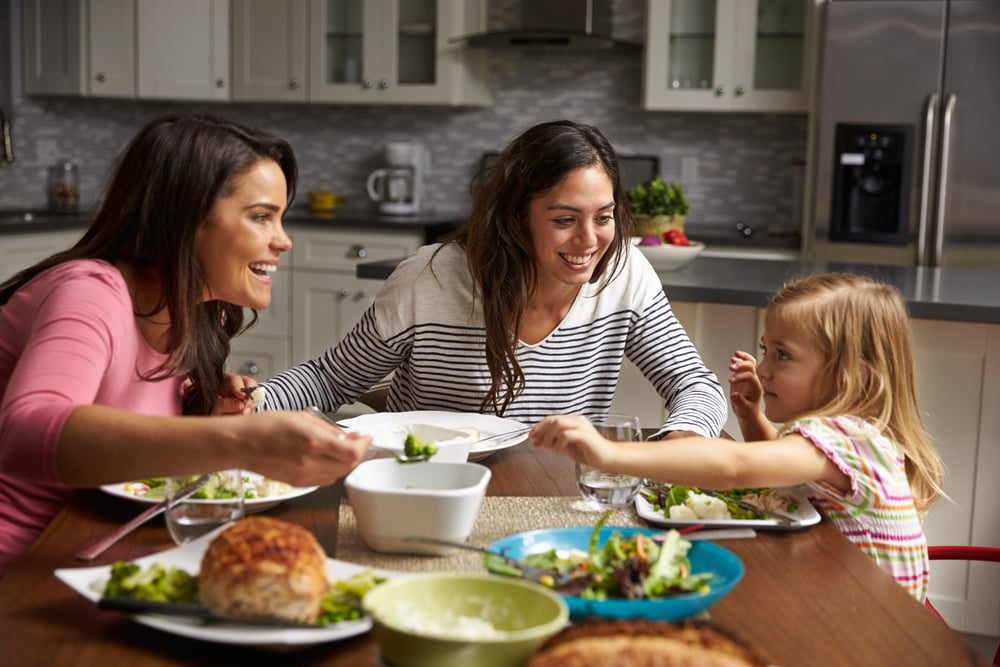 Forming Your Modern Family
Navigating a separation or divorce can be a scary and stressful experience. One of the harder realities to face is your changing family dynamic. You may find yourself mourning the loss of what you thought was that "picture-perfect" traditional family. Before you spiral deeper into these thoughts, let's ditch these outdated views society created and redefine the modern family. A family filled with loving aunts, grandparents, cousins, and friends can be just as perfect with a bit of a mindset shift.
Friends
Friends play a vital role in the modern family, supporting you and your children throughout your divorce. Your kids might see one of your best friends as an honorary aunt or uncle, which can provide them with a sense of stability and guidance during a time filled with change and uncertainty. It also gives them someone they can confide in and trust, creating a nurturing environment where your children feel emotionally supported.
Grandparents
Similarly, grandparents can also take on new roles in modern families. In some cases, a grandparent might step in to fulfill the role of a parent, helping you raise your children in the absence of a partner. They can also provide stability and comfort for children during the divorce. As for you, a grandparent's family involvement can lighten your load, providing emotional relief and allowing space for personal growth.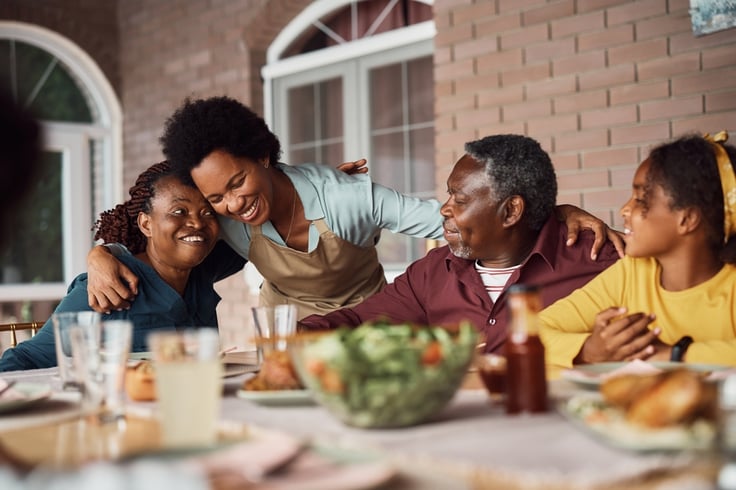 Step Parents
Stepparents play a vital role in modern families, bringing love and support into the lives of their stepchildren. Embracing the complexities of blending families can create a sense of stability and belonging for kids, which is why it might be best to get to know your kids step parents as friends. Building a good relationship with them is not only best for your kids, but further affirms that family is defined by love, care, and commitment rather than solely by blood.
Join Our Community
Whether you have come to terms with your modern family, or you are still trying to wrap your head around newer changes, remember you are not alone. For monthly support featuring helpful and empowering articles, sign up for our newsletter today. We are here for you!