Article written by Ron Shulman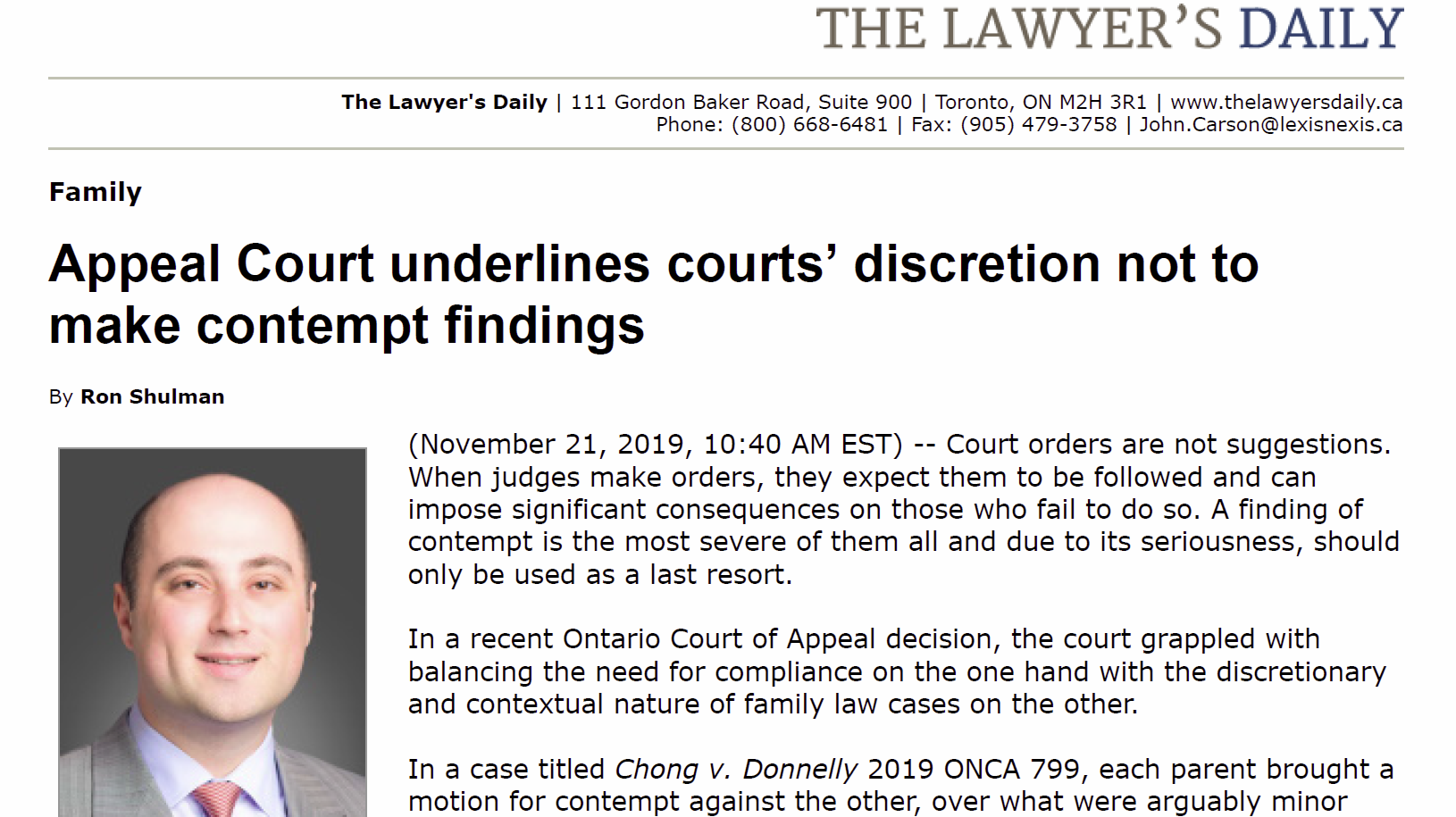 Courts should not rush headlong toward a contempt finding in every case and it should not be resorted to routinely as a means of enforcing orders. Family lawyer Ron Shulman weighs in on a complex case involving a contempt order, and what courts must consider before making such a significant order.
Click here to read more.
This article was originally published by The Lawyer's Daily, a Division of LexisNexis Canada, www.thelawyersdaily.ca.