Article written by Ron Shulman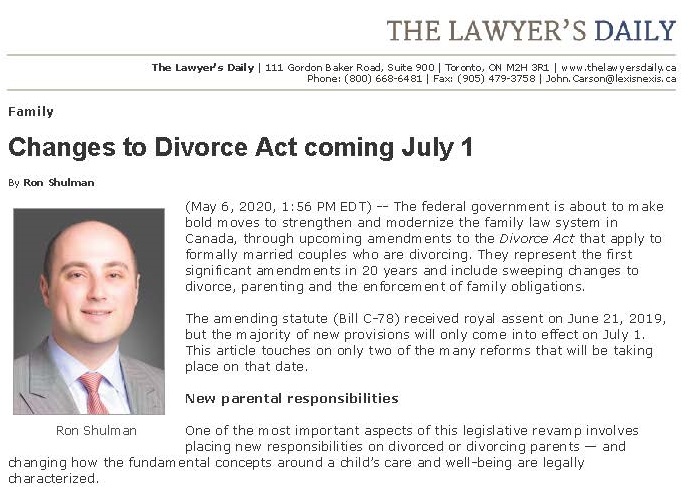 Upcoming changes to the Divorce Act may impact formerly married couples who are divorcing. Family lawyer Ron Shulman weighs in on the consequences of the amendments, including: new parenting responsibilities, changes to grandparents rights, and a refocusing of divorce law objectives.
Originally published by The Lawyer's Daily, a Division of LexisNexis Canada.