Article written by Ron Shulman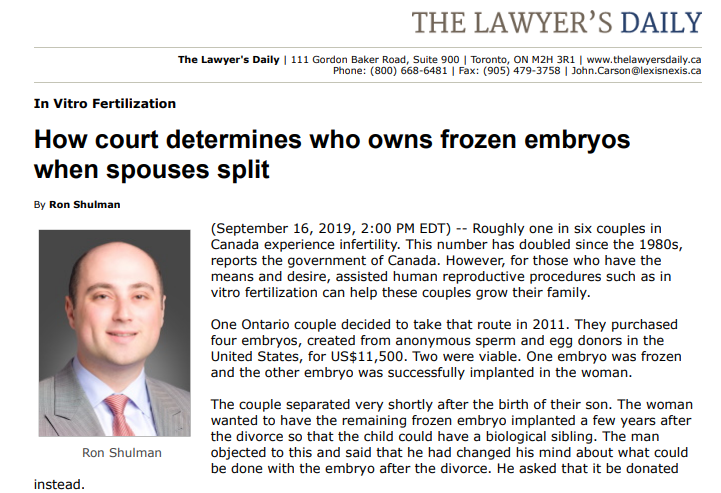 In a groundbreaking case, Ontario's top court recently ruled that an embryo could not be implanted in a woman without her ex-husband's consent. Family lawyer Ron Shulman explains how a court could make a decision about such a novel case, even though legislation could not provide a clear answer.
Click here to read more.
This article was originally published by The Lawyer's Daily, a Division of LexisNexis Canada, www.thelawyersdaily.ca.